START YOUR ENGINES! VEHICLE REMOTE STARTERS
Shark's team of professionals can assist you with 12-volt solutions for anything to do with your speakers, your radio, your lighting, or any other electronic accessory.
As for remote starts, they are the "bread & butter" that Dylan and Phill grew their business on. Over the years they've installed THOUSANDS of remote starts to help you
warm up your ride in the winter, or cool it down in the summer. Don't suffer through another year without a remote start from Shark.
Some models start as low as $299, so call us today. You'll enjoy being able to start your vehicle from the comfort of your home, office or classroom!
Vehicle Remote Starters in North Bay ON by Shark
The alarm goes off but it is still black as night outside. The wind is howling and you just know it is going to be slap you in the face, run back inside and hide cold out there. You've got to suck it up and head off to work or drop the kids at school so, off you trudge to scrape ice for 20 minutes, teaching new words to the neighbour's cat and probably losing a finger tip in the process. But, what if that wasn't how it had to be? What if you got in your car and it was already warm in the winter, cool in the summer and all you have to do is get in and drive? Wouldn't that be the best thing ever? If you had a remote car starter, that would be your life. It doesn't have to be a dream.
A remote car starter is a system that is installed in your car that lets you lock and unlock your doors, start the engine and even pop the trunk all from the comforts of your home, from inside of the store or wherever you might be. A remote starter keeps you from having to fumble with keys while you are walking to your car with 28 bags because you cannot force yourself to use a shopping car nor ever make 2 trips for any reason. You can also use a remote starter to lock the car door and even as a panic button if a stranger is heading to your vehicle.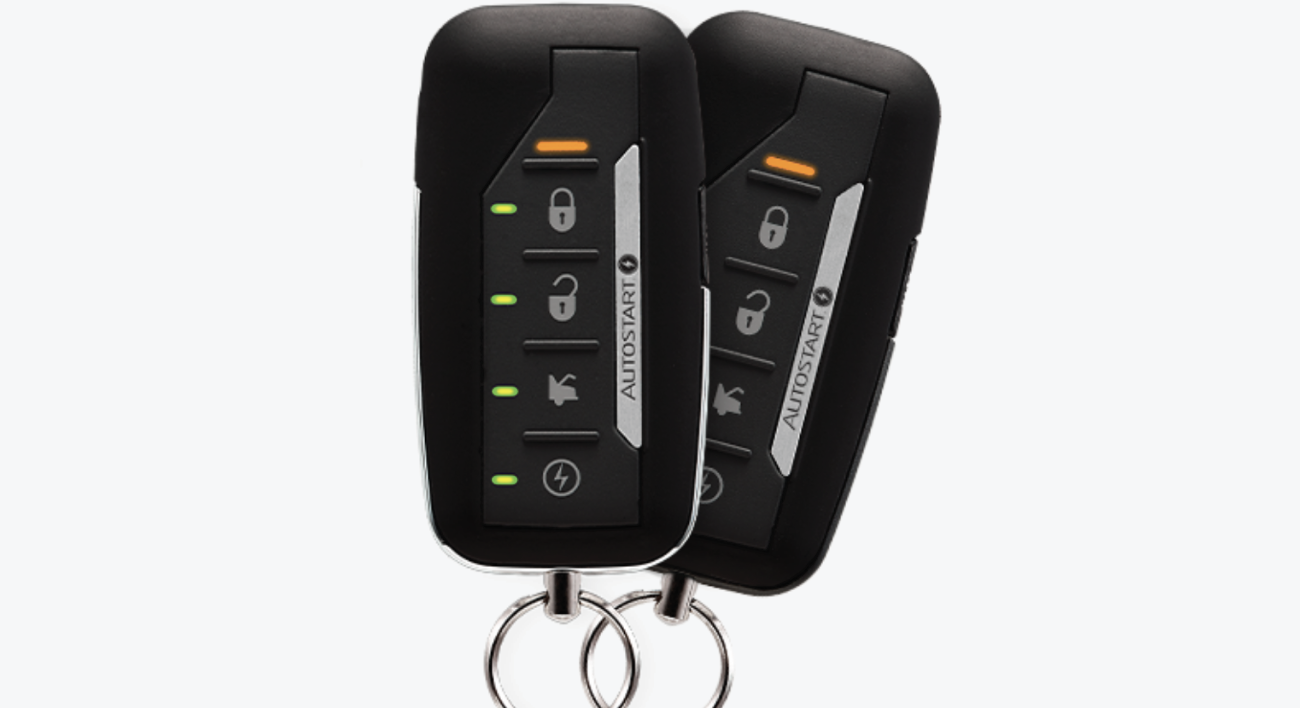 The autostart remote car starter offers even more with the ability to use your personal smartphone to control the system from nearly anywhere. The app is available at the Apple Store, for android users on Google Play and at Blackberry World. A huge benefit of the autostart remote car starter is the ability to use 1 app for multiple cars. An extended or upgraded version of this app also provides GPS tracking so you never have to struggle to find your car in a parking lot plus other benefits that help keep every driver in your family safer while they are on the road.
Let us help you find the right kind of remote starter for your vehicle so that you never have to stand in the blazing sun, freezing cold or the pouring rain ever again. They are simple to use and we will be glad to walk you through operation so that will be happy and confident in using it the first time and every time.
Shark Remote Starters is located in North Bay, Ontario. We offer competitive pricing and fast, friendly service!
Choose Shark Remote Starters to create and install the best remote car starter for your vehicle. Call/Text 705-476-6566