ITS A WRAP! TRAILER WRAPS
You've got to show some love for the semi-trucks of the world. Those are some big, beautiful machines and they will take up as much space on the road as they need whether the other drivers want to give it to them or not. If that trailer is just plain, it is wasted space and kind of a pain. Other drivers are probably so caught up trying to guess what is inside of that trailer that they get distracted. And you are wasting some golden opportunities for easy marketing. Trailer advertising wraps puts your message out there in front of thousands of eyes. In a traffic jam that could mean that people get your info stuck in their head and that could be a good thing. Think of advertising wraps for trailers as not just marketing but possible entertainment for people who are stuck on the road.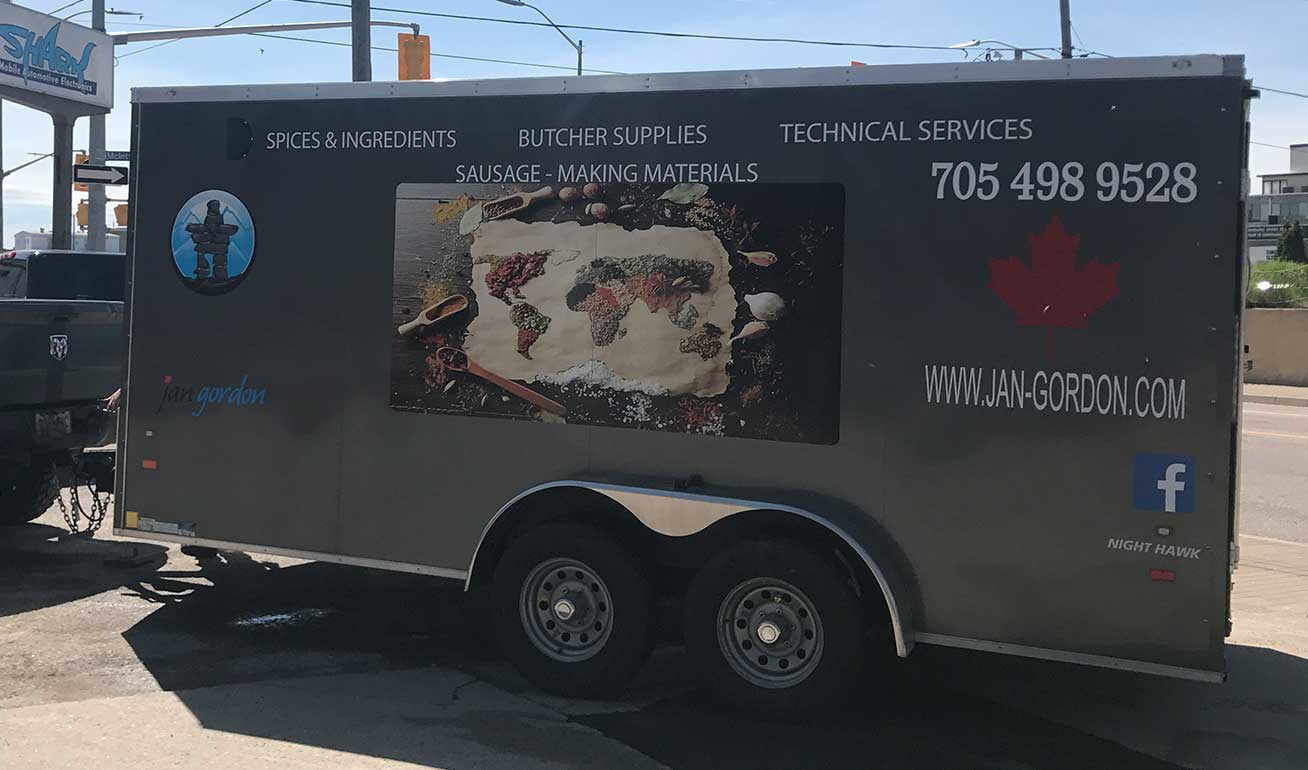 Getting vinyl advertising wraps is not an overly complicated process but it can take some time especially when it comes to semi trailer wraps. Several steps, over the course of several days or weeks must take place to get the right design created and then applied to your trailer. Rushing it will help no one because a poorly created wrap is going to fail in every possible way. It will reflect poorly on not only your own company but ours as well. Nope, can't have that.
The process of applying advertising wraps for trailers starts with the consultation. Here, we will discuss the size, color and layout of the vinyl wrap itself. Once a design concept is finalized it is time for the printing of the wrap. As you can imagine, it takes some time and effort to create semi trailer wraps even when they are fairly simple. The finished wrap is given a day or so to allow the ink to dry completely so that there will be no bumps or other issues with the finished product.
Trailer advertising wraps might be applied in several steps and will require more than one person working on them. Overall, the whole process will take several weeks. A time frame can be worked out during consultation with the understanding that all dates are tentative and things do happen that are out of our control. The goal is to create an amazing wrap for the semi-trailer that will stand out on the road, look great in the parking lot and get more people talking about your product, service and business.
Shark is located in North Bay, Ontario. We offer competitive pricing and fast, friendly service on Wraps!
Choose Shark Wraps to create and install Custom Vehicle Advertising Wraps on your car, truck, trailer, boat, motorcycle or any building.
Call/Text 705-476-6566