ITS A WRAP! ADVERTISING WRAPS
Many people know that Shark is in demand to do a LOT of commercial or fleet vehicle wraps. But as co-owner Dylan likes to point out, more and more people are getting vehicle wraps on their own personal car, truck or SUV.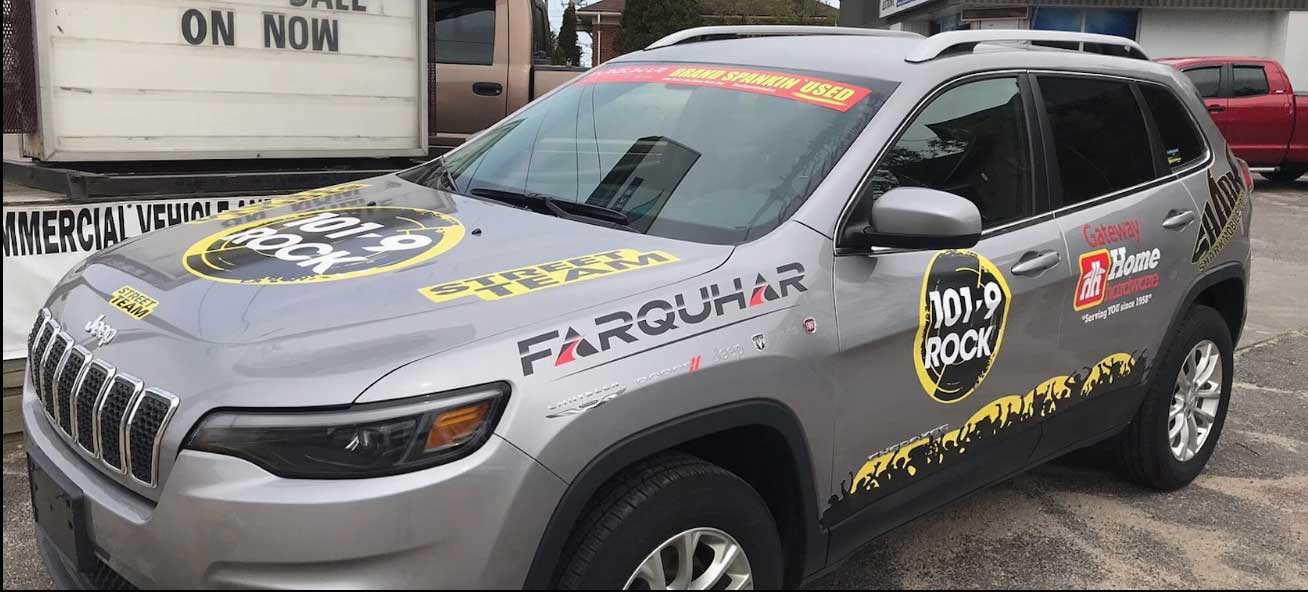 Business Commercial Wraps
For a businesses it's pretty much a "no brainer", since vehicle wraps turn your ride into a moving billboard, carrying your brand and your message wherever you go. The covering can even protect your paint, meaning that if you remove the materials from a vehicle that was wrapped when it was new, it's paint will be in virtually the same pristine condition as when you covered it. That's a great resale value for fleets that use vehicles for a couple of years at a time, then sell them.
Custom Vinyl Wraps Work Better Than Billboards
The average billboard is in our sight for only a few seconds of time especially on the interstate highways. Cars whizzing past may only catch a logo or a short phrase which is fine for established businesses but what about the little guys? For them, it is all about being unique and standing out. Advertising wraps can get your message to a higher number of people and can be a great way to get around some of the ever-changing laws about billboards and other signs.
Your custom vinyl wrap gives your company or service the attention it needs to become successful and it does it with the unique messaging that you create.
Individual/Personal Wraps
For personal wrap projects, more and more people are coming to Shark to simply give their own car a complete facelift. You can cover your car from end to end, for less than a new paint job. And if you prefer a "wild" colour that suits you, get it! Of course, you can remove it to show the more traditional colour the car originally came with, for quicker re-sale.
Also popular are accent pieces, carbon fibre hood accents, matte black hoods or trunks and a myriad of other options.
Some accent packages can start as low as $200! Obviously, partial or full vehicle coverage pricing will be impacted by the overall size of the job and the size of the vehicle.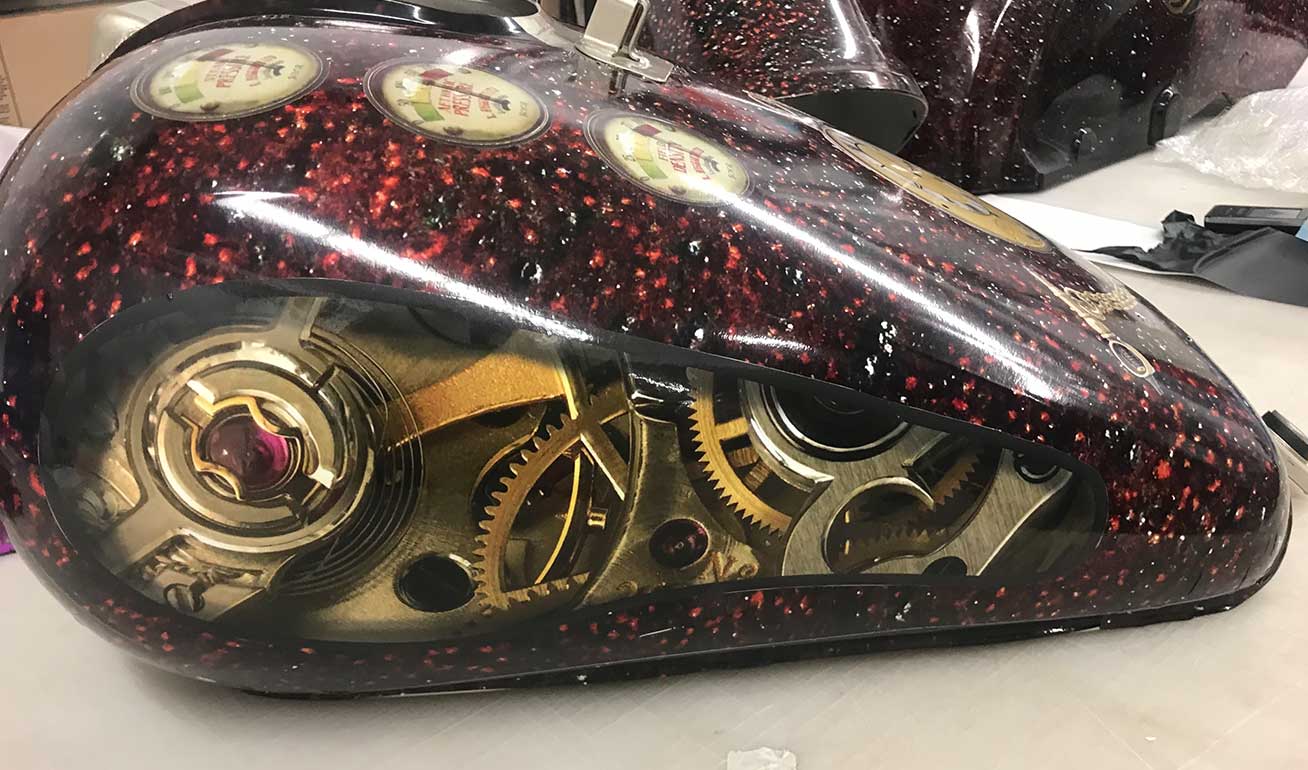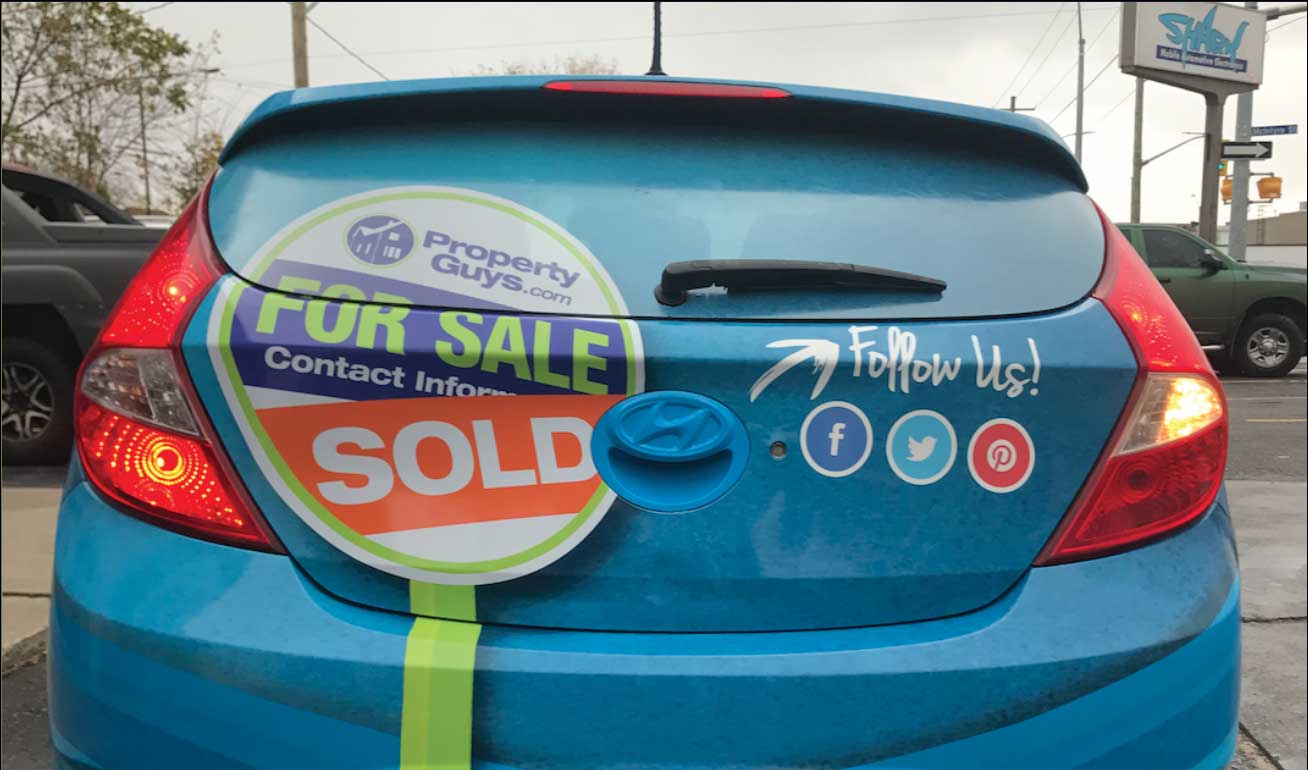 When you think of advertising, the key is to get the most attention to your message but without having to spend your entire budget getting there. There was a time when TV and radio ads were the most effective tool but those days are gone. Banner ads and affiliate marketing did have a brief moment but with ad-blockers and people just learning to tune those out while they are surfing the Web, you are wasting your money. Now, think about how much time the average person spends in their vehicle driving to and from work, errands and just out having a good time. What if you could get all of those eyes to notice your message?
Professional Wraps From All Angles
Your custom vinyl wrap can be small or big and bold. You can use unique colors that look great whether the vehicle is stopped in traffic or driving down the highway. We can help you design your wrap if you need or bring in your own graphic designs for us to work from. We can get you ready to roll with expertly applied advertising wraps that will have people talking.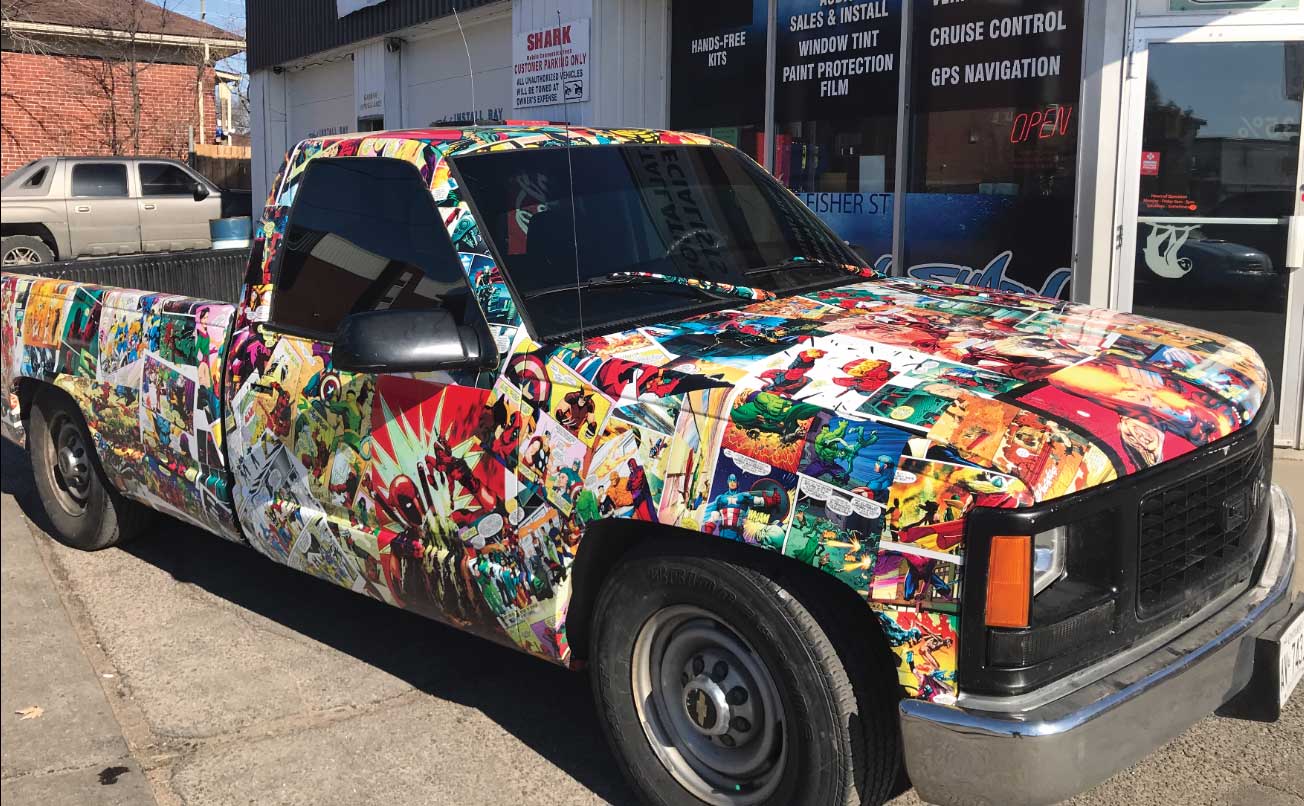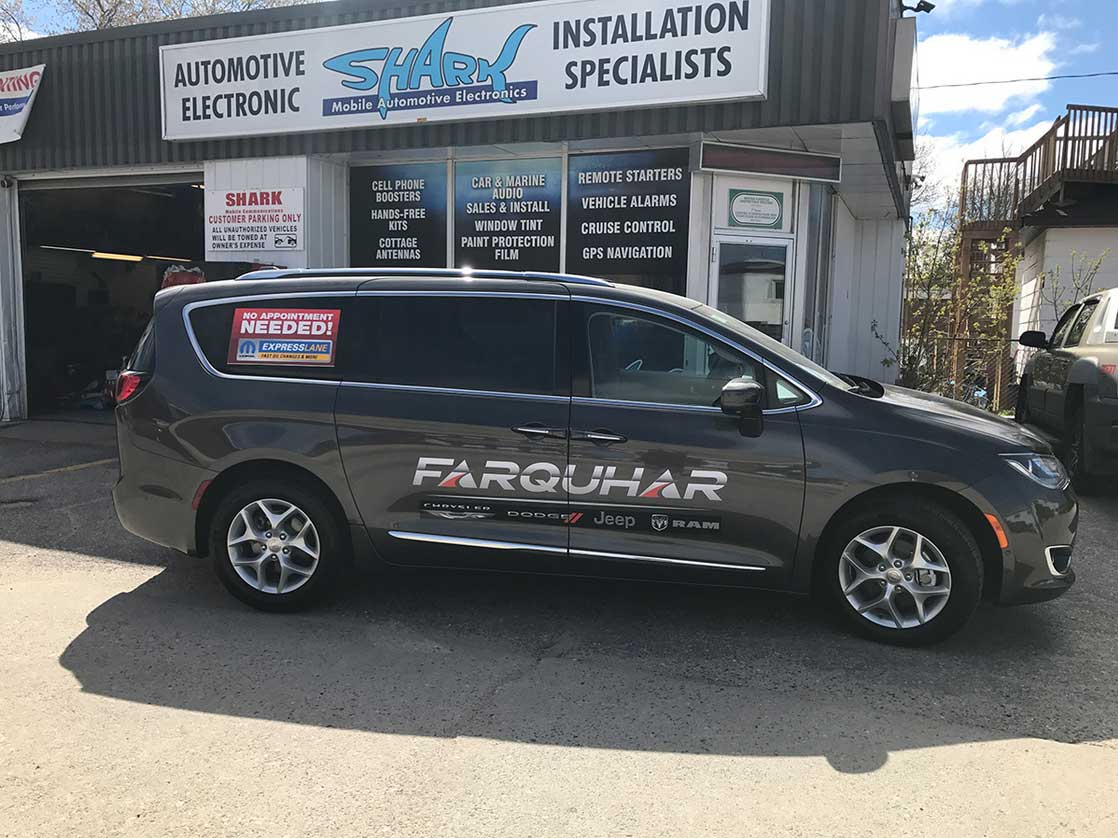 What Professional Auto Wraps Cost
The price of professional vehicle wraps will depend on a number of factors including the number of colors, the intricacy of the design and whether you are going to need a design created for you. Having your car wrapped is something that needs to be done professionally and correctly so that there is no damage to the car's finish in any way. You do not want a wrap that is hanging crooked or is filled with air bumps because it sends the wrong message to potential customers.
Make sure that you are getting the best service, the best designs and of course, the best looking vehicle wrap by working with the best. Call Shark today to discuss your vehicle wrap needs.
Shark is located in North Bay, Ontario. We offer competitive pricing and fast, friendly service on Wraps!
Choose Shark Wraps to create and install Custom Vehicle Advertising Wraps on your car, truck, trailer, boat, motorcycle or any building.
Call/Text 705-476-6566